Does your association struggle with getting millennials and Gen Z to join?
Traditionally baby boomers, and even more Gen Xers these days, belong to associations and serve actively. But there is often a wide disconnect between membership value and joining associations among millennials (those born between 1982-1995) and Gen Z (those born between 1996-2009).
But the University of Kansas' Alumni Association (KUAA) is working hard to change the perception of associations among younger generations.
Following its May 2020 graduation, the KUAA, launched its "Jayhawks Flock Together" campaign. For those not familiar with the University's iconic mascot – the Jayhawk – it's a mythical bird decked out in crimson red and blue.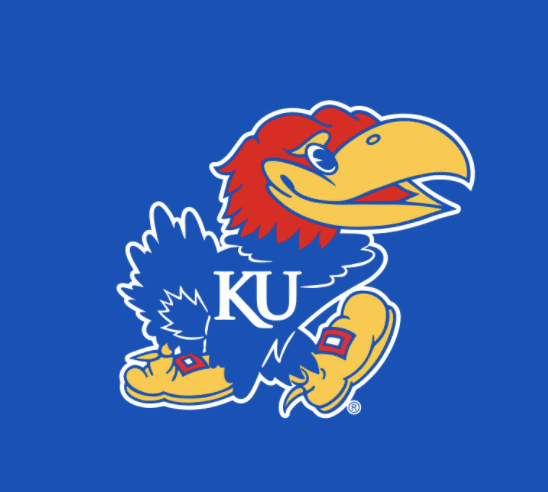 How the campaign works:
For every new, renewed or upgraded membership, or a contribution to the KU Alumni Association, it will provide a 2020 senior with a free gift of membership.
A gift membership will give graduates access to the Jayhawk Career Network and other valuable resources to help them get started during this difficult time.
How is the campaign creating value for younger generations? And what can this campaign teach other associations as they face membership challenges?
To address those questions, I recently interviewed Merideth Warrinner, the Operations and Membership Coordinator for the KU Alumni Association (KUAA).
In the interview, she addressed:
How the campaign came together
What kind of member value it creates for graduates
How existing members pay it forward
The impact of COVID-19 on its membership and retention
Leona: Merideth, how did the campaign come together?
Merideth: We wanted to be a helpful resource to graduates during these hard times. I can't imagine what it is like to be a 2020 graduate right now trying to enter the workforce. Our goal for them as members is to get them on our KU Mentoring Platform – The Jayhawk Career Network. We wanted to connect them with other Jayhawks who can provide some guidance during these uncertain times.
And for those who know where they are landing, we wanted to encourage them to join our national networks and find fellow Jayhawks in their area! Having these new graduates as members allows us to communicate to them to use the tools of the KU Alumni Association as they transition off campus.
This is the first time we have asked members and non-members to join, renew or donate to provide a membership to a graduate.
Leona: What were your goals for the campaign?
Merideth: There are several goals for this campaign:
First, we wanted to give back to the 2020 graduates.
Second, we wanted to retain and gain members.
Third, we wanted to communicate to our members the resources we provide at the KU Alumni Association –including the power of the Jayhawk community.
Leona: How is COVID-19 impacting your membership?
Merideth: Based on what I've seen, our renewal data is remaining steady compared to how we do historically. I do think we are having a harder time gaining new members. That will continue to be a struggle for the foreseeable future but retention is doing good. After things settle back to "normal," we will work more towards new member acquisitions.
For revenue, we didn't set a specific goal for the "Jayhawks Flock Together," but the campaign is performing well. We believe it will make up for some lost revenue that occurred during March when the pandemic started.
Overall, all the responses have been positive. The support from the Jayhawk community to give back to this 2020 class is remarkable. Our alumni base loves KU and knows how important it is to stay connected and up-to-date on everything happening on campus.

Merideth Warrinner
Leona: What are some of the most valuable benefits from this membership?
Merideth: We think it is important for our members to know where their member dollars are going. Our goal is to shift our members' mindset into "what's in it for me" to "what are the dues providing to all fellow Jayhawks."
Thank you, Merideth for sharing your insights!
How can your association benefit from these membership opportunities?
Here are three valuable lessons from the KUAA's campaign that you can apply to your association:
Be crystal clear on membership value: Just like the KUAA focused its benefits on what would appeal to new graduates – like networking and career guidance – know what will appeal to the members you're going after and come up with a benefits package that will help them and address key problems they are facing. Knowing the ideal members you're trying to serve is key.
Plant seeds now to foster loyalty later: Value drives retention so by creating value from day one, you will have a stronger chance of getting members to renew. And many associations have a lower tier pricing model to help new graduates who are just entering the workforce to help offset any financial challenges.
Focus on your association's core strength or key benefit. The KUAA tapped into one of its greatest strengths: alumni pride and loyalty. It knew its alumni would step up to the plate and respond to the needs of this new graduating class. So it structured its campaign to tap into this loyalty by offering a gift membership to pay it forward.
Apply these lessons to your next membership campaign
What is one of your association's member standouts? Advocacy? Mentoring? Whatever it is, think about how you can use that benefit to structure a campaign in a way that attracts new members.
As you plan your next membership campaign, keep in mind your association's strengths and value to the ideal members you seek to serve. By taking a few extra steps to think through your strategy and get creative, you can turn around these challenging times and help your association to not just survive but possibly even thrive.
Did you like this post? Please consider sharing it on social to help us get the word out!
Know Your Ideal Members/Customers
If you're like most organizations today, you serve a variety of member types – from Matures and Baby Boomers to Generations X, Y and Z. But how do you know which type of content to serve to which member type? We do the research into who your ideal customers are by creating Member/Customer Profiles. These profiles help you better understand your target audience/customer. The more you know, the better you can speak their language and tailor content to meet their buying needs. Let's get you closer to creating better value for your membership through your content. To learn more about our process, please see Planning and Building Your Content Calendar on our Services page or don't hesitate to reach out.