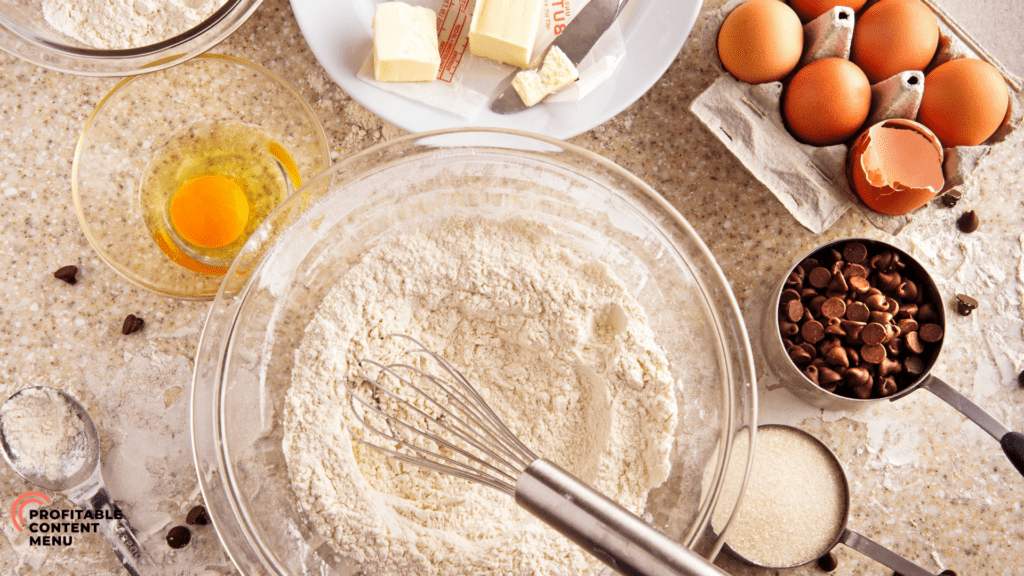 Some of the best content creators from the marketing, membership, communications and business fields share their key "ingredients" for serving delicious content.
One of my favorite fall activities is baking. With the cooler temperatures here (be it ever so slightly in North Texas), it gets me in the mood to turn on my oven and start baking. One of our family's favorite recipes is pumpkin chocolate muffins, and I've been making them since my girls were toddlers. Over the years, I've tweaked and refined the recipe to make them a bit more healthy. Thankfully, the differences are so slight that my family doesn't even notice and gobbles them up every time.
I thought of my recipe tweaking as I worked on this week's newsletter/blog. I posed the question, "What makes up good content?" to some of the best and consistent content creators I know in the nonprofit and for-profit worlds. They are a wonderful mix of bloggers, podcasters, CEOs, marketing, communications and membership professionals.
Each of them has a unique recipe for makes up good content. Their ingredients may be different, but in the end, their members/customers always gobble their great content just like our family devours those muffins.
As you're reading their responses, keep in mind what good content is comprised of for your members and customers to deliver the best membership value?
"Good content starts with your goal.
✅ GREAT content starts with your prospect's goal and works backward.
✅ GREAT content solves a problem and elevates your business while you serve your reader, listener, or viewer."
– Pamela Wilson, Online business coach. I'll help you build an online business you LOVE at BIGBrandSystem.com. Author, "Master Content" books.
---
"Great content must be timely and genuine. If it reflects the individual or organization's true feelings, values, and/or ideals, it's going to resonate with some of their audience. If it's newsworthy, it will resonate. So many are busy trying to just fill the space and that is where we lose followers and relevance…"
– David Rogers, President at Shop4D, Leader, Innovator, Founder
---
"Great content must solve a specific problem for the reader."
– Benson Agbortogo, Investor, Author & Founder at Consistent Profit Tree
---
"Good content to me makes the user's life easier in some way. Whether they're reading or watching or listening, good content is contextual, easy to understand, engaging and solves their needs."
– Dan Moyle, Accredited HubSpot Trainer/Advisor, Podcaster
---
"To me, the best content is a 'win-win'… it's valuable for the reader, but it's also effective in achieving an intended purpose for the writer/publisher."
– Joy Duling, CEO of The Joy of Membership, Creative Visionary for JourneyCARE Software, Host of The Joy of Membership Podcast
---
"Good content is edited content! Throw it all out there for a first draft but then really think about what it would be like to be on the other end, reading it. What sentences are repetitive? What sentences are self-indulgent? What sentences are simply not necessary to move the story or the point forward? When something isn't edited, it says to the reader, 'I don't care about your time.' And none of us has extra time to spend on someone else's first draft!"
– Zandra Zuraw, Founder & Host at Little Yellow Couch and the Style Matters Podcast
---
"Is it interesting to me? Does it inform me? Make me laugh? Make me cry? Move me in some way?"
– Doug Myers, Digital Executive Producer, KXXV at The E.W. Scripps Company
---
"The best content educates the reader in a genuine way. The author gives without expectation. It's kept succinct and engages the reader from beginning to end."
– Tatia Gordon-Ramsay, Publisher, Editor, (ghost)Writer, Author Coach, Publishing Consultant
---
"I write what I'd want to read typically. Adding a little personality to content can be a huge asset if done correctly, but it's all about the forum and the audience."
– Chasidy Sisk, Managing Editor, Thomas Greco Publishing, Freelance writer
---
"To compete in an extremely crowded informational space, I believe good content needs to be the complete package: Pull the audience in with solid headlines, decks and (whenever possible) graphics, and then keep them there with great copy."
– Jeff Loy, Content Strategy and Development, Digital and Print Communications
How would you define good content for your members/customers? Hit Reply to this email and let me know. If you're a little stuck in your definition, here's a handy, 7-point checklist I developed that summarizes "good content" to me.