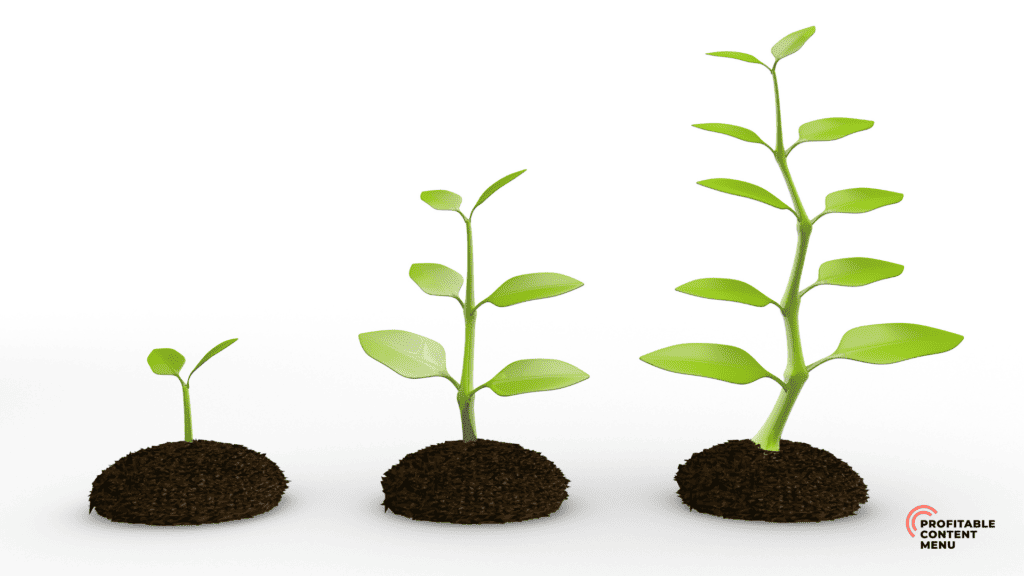 During my early years of creating content for associations, I always focused on content that would bring value to our members' lives. An admirable goal, right? Serve your members helpful, relevant content and they will renew year after year. Not quite.
As I progressed along in my career, I realized that for associations to have a healthy and robust membership, they need a different content strategy plan to help increase their membership conversion rate. A healthy and robust membership cycle happens when you bring in a steady stream of qualified prospects, convert those prospects into new members and then retain those new members for the long term. You accomplish this through your content.
Defining "content?"
Before we dive into the three types of content, let's define what "content" is since it may mean different things to different people.
The Content Marketing Institute defines content as: "Compelling information that informs, engages or amuses."
Three content types
Here are the three types of content that associations should create to recruit new members and retain current ones:
Lead Generation Content
Conversion Content
Retention Content
Lead generation content
The first type of content is your lead generation content.
What is it? This is your front-end content, so consider it an appetizer attracting qualified leads. This content has to add value to be attractive to prospective members. Typically, your lead generation content solves a specific problem for your ideal member/customer that they are facing.
Example of lead-generation content
Let's say you represent an organization of CPAs. Your lead-generation content could be a list of five questions every CPA should ask before deciding whether to specialize in a niche base of customers. Niche specialties are often something that many CPAs consider at some point in their career, so having a checklist of questions to ask and think through would be helpful. The questions would help them make a more informed decision about why they should – or shouldn't – niche down.
Besides helping to solve a problem, your lead generation content aims to bring in a steady stream of prospects. You do that by packaging your content as a digital download offered to your prospects in exchange for their contact information.
Also known as a lead magnet, you attract qualified prospects to your association by helping them solve a problem they're facing. Providing valuable information from the get-go positions your association as a provider of helpful solutions and establishes your credibility.
For a step-by-step article on developing a lead magnet for your association, check out, How to Attract More Ideal Members with a Quality Lead Magnet. Now that you understand how lead generation content helps to bring in a steady stream of prospects let's look at how to convert those qualified leads into members.
Conversion content
The second type of content is your conversion content.
What is it? Think of this as your follow-up or that nurtures your relationship with your leads to get them to join your association. Without a good follow-up email sequence and communication touchpoints, your association cannot convert qualified leads into members. Besides getting these prospects to join your association, your nurturing series aims to build a warm and engaging relationship with them.
Orchestrated correctly, conversion content creates multiple touchpoints and opportunities for connection, presenting a solid case for joining your association. You may have difficulty converting prospects into members/customers without conversion content.
Think about it: When a prospect or future member contacts your organization about joining, only 3 percent are ready to join and buy a membership. The rest – an overwhelming 97 percent – must be nurtured along the joining process.
Example of conversion content
Let's go back to the example of our CPA organization. You want to tell them about your membership benefits through stories in your conversion content. In your communications to prospects, including case studies of members who have benefited from your organization to grow their business or even reach a certification goal.
Conversion content often gets overlooked by organizations. Why? In my research on talking to associations, I believe it's due to a couple of things:
First, they don't think about it.
Second, it can be time-consuming to set up email campaigns to promote the value of your association. If you've ever set up a nurturing email sequence, you know they are a lot of work on the front end. But once you're finished, you can automate them in your email service provider.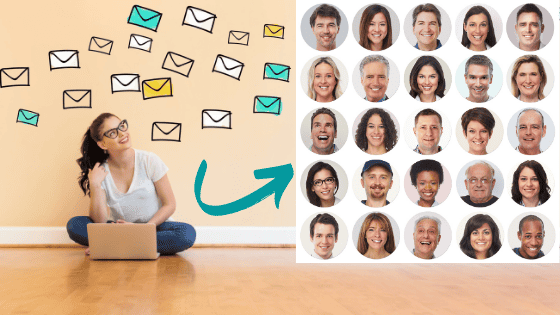 CLICK HERE to get my free 5-email Conversion Series of email templates to help you convert those prospects. Just plug in your info, and you're all set! Comes in both pdf and Word .docx formats.
A word of caution: Automated email campaigns should never be a "set and forget" type. I recommend reviewing them every quarter (put it on your calendar!) so you can tweak your messaging to reflect changes within your association community and the day's issues.
Retention content
The third type of content is retention content.
What is it? I feel that retention content is the most important type of content. Why? This content is for your current members, which you've worked hard to capture as a member. Since member acquisition is costly and timely, you want to do everything possible to deliver content that helps your members with their problems and reinforces membership value.
When your organization feeds its members with valuable, helpful and relevant content, it's like eating a bowl of hearty chili on a cold day – it warms your belly while nourishing your soul. Retention content enriches your members' lives and meets them where they are in their careers to deliver value.
Helpful retention content is also targeted at critical segments of your membership. Knowing your different member personas and having a structured plan of content for them can be a helpful tool. To learn more about this topic, see the blog, Do You Know Your Association's Ideal Members?
Example of retention content
Going back to our CPA organization – an example of retention content could be a webinar that looks at upcoming tax changes that will affect how CPAs process tax returns for the future. The webinar content checks off my criteria for good content:
It's helpful
It's relevant
It's timely
It will help them do their jobs better, creating value.
Sarah Sladek, author of the groundbreaking book, The End of Membership as We Know It, and founder of XYZ University, defines value as "Actually making a member's job easier or their life better." Do you make your member's job easier and their life better through your content?
People often ask, "Can I use my retention content as my lead generation content?" Of course! Retention content is also relevant to prospects since they are in the same boat as your members. Many associations will open up their webinars to nonmembers to generate leads.
To recap, the three types of content that every membership organization should be creating are:
Lead generation content
Conversion content
Retention content
Take a look at your content. Does it fall into one of those three categories? If not, then get started now in creating content that will help drive membership. I've found that associations do a great job of retention content, but unfortunately do a mediocre job of lead generation content and a poor job of nurturing content.
To have a successful, year-round membership cycle, you must create content that meets your prospects and members where they are in the member journey. If you don't, you fail to generate qualified prospects. And failing to generate a steady stream of prospects will make it challenging to grow your membership.
Ask yourself which areas you are deficient in and make a plan now to start taking action. Since most associations don't have a nurturing sequence, I have developed a five-sequence email campaign for free! All you need to do is plug in your information, and you're good to go! Click here to get them for FREE! Don't forget that you can sign up for a free 30-minute call with me to strategize how to make your content attract, convert and retain more members.
Like this article? Don't forget to share!